Episodes
4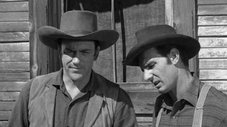 Kitty's been riding in her riding skirt. Hoffer says he's gonna kill Zach Ritter. Matt tries to take Hoffer's gun, as Zach enters. Matt gets winged. Zach doesn't want to press charges. Matt turns Hoffer lose. Bates tells Matt Zach's been shot and Hoffer did it. Hoffer is dying in front of his house. He tells Matt Sam Baxter shot him. Hoffer says he didn't shoot Zach. Matt arrests Sam, the killing doesn't stop.
Read More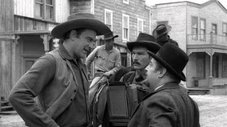 Dodge City meets a Photographer who shows the residents how a camera works. Jacoby wants to take pictures of how the Wild West looks. When Matt learns someone died he thinks the photographer may have hired someone to kill Grubby for a picture of the west.
Read More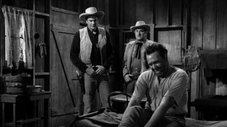 A former Army Officer wants Matt Dillon's job. Matt then takes Mr. Egan on his rounds. Matt lets Egan try his brand of justice that almost costs Egan his life.
Read More