Episodes
6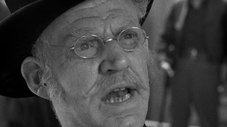 Chester and Matt are out riding when they get shot at by a boy. His father says the Pawnee are on the warpath. Jonas tells Matt we have to protect our women and children. Matt wants to know how this scare got started. A grizzled old timer, Tewksbury, says he lived with the Pawnee, and they'll attack at dawn. Jonas and his bunch want a strategy meeting. Matt asked have you ever heard of indians announcing when they were going to attack. Matt tells them to go home. That night there's a fire at the Danver's rooming house, with Pawnee arrows around. Matt tells Chester to keep an eye on Tewksbury. Chester calls for Matt, Tewksbury has set a fire. Tewksbury says he set Danver's on fire and put the arrows there. Two cowboys died in the fire. Tewksbury daughter, Quiet One, says he tried to turn the indians against the whites, but couldn't. Tewksbury's Pawnee name is Lost Warrior, he wanted to die in battle. Quiet One gives Lost Warrior poison and takes his body home.
Read More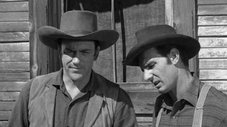 Kitty's been riding in her riding skirt. Hoffer says he's gonna kill Zach Ritter. Matt tries to take Hoffer's gun, as Zach enters. Matt gets winged. Zach doesn't want to press charges. Matt turns Hoffer lose. Bates tells Matt Zach's been shot and Hoffer did it. Hoffer is dying in front of his house. He tells Matt Sam Baxter shot him. Hoffer says he didn't shoot Zach. Matt arrests Sam, the killing doesn't stop.
Read More
Nat Seiber and Polly Troyman are to be married.
When Polly's younger Brother finds out that Nat had visited another woman (Beulah)late one evening at her house, Polly's Brother (Henry Troyman) thinks that Nat has dishonored his Sister Polly and promises to stop the wedding anyway he can.
When Nat is shot on his wedding day, everyone thinks Polly's Brother committed the shooting.
After Matt and Chester do an investigation, Matt comes to another conclusion about the shooting of Nat Seiber.
Read More
We don't have an overview translated in English. Help us expand our database by adding one.
We don't have an overview translated in English. Help us expand our database by adding one.