Episodes
4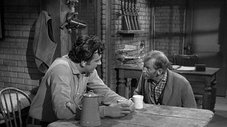 Yorky, a white boy who was brought up by Arapahoes, is victimized by horse theives. Seeking revenge, he gets shot by Abe Brandt and his son who said that Yorky was trying to steal ""their"" horses. Yorky escapes and is treated by Matt. In the process, Matt become the target of the real horse theives.
Read More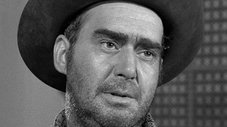 Zach and Bulow, up with a cattle drive, are raising a ruckus. Matt wants Zach's gun. He won't give it up. Matt hits him. Bulow draws his gun. Matt kills him. Zach tells Matt Bulow's brother Howard will shoot you in the back. Matt sees a guy hiding in the shadows. It's not Howard, but Howard comes up and introduces himself. Matt locks Howard up. Will Jacklin, the trail boss, comes for Howard. Will says he has fourteen men down the street. Reisling, the hotel owner, tells Matt you have to set him free. Matt tells Chester to go get Howard. Matt tells Jacklin, his men and Howard to get outta Dodge. Howard reaffirms he is going to kill Matt. Ben Cherry, a friend of Chester's Pa, raised Chester. Reisling says he's going to ride out to the cattle drive camp and tell the men they're welcome in Dodge. Matt and Chester go to the Dodge House to see how he did. Howard shoots at Matt from upstairs. Matt kills Howard.
Read More
Augie Shart and Gene Tyler a couple of drunks try to hang Weed Pindle from Texas once they find he fought for the Union. Chester stops it. Chester get Weed to play his guitar and take up a collection. Tyler and Shart paint Rainbow, Weed's burro, and smash his guitar. Matt slaps Shart and Tyler and tells them you two are through in Dodge. Weed washes Rainbow and rides out. Tyler and Shart follow. The townfolk follow. Tyler and Shart lasso Weed. We see one guy hung. As the camera pulls back there's two. Matt aks everybody where they were. They all have alibis. Doc wonders if Shart and Tyler had time to enjoy it, the hanging they wanted.
Read More
Nat Seiber and Polly Troyman are to be married.
When Polly's younger Brother finds out that Nat had visited another woman (Beulah)late one evening at her house, Polly's Brother (Henry Troyman) thinks that Nat has dishonored his Sister Polly and promises to stop the wedding anyway he can.
When Nat is shot on his wedding day, everyone thinks Polly's Brother committed the shooting.
After Matt and Chester do an investigation, Matt comes to another conclusion about the shooting of Nat Seiber.
Read More