Episodes
4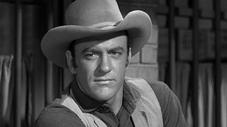 Little Timmy Wyatt witnesses a series of bizarre murders. He has a habit of telling tall tales, so no one will believe him.
Read More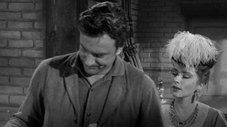 Doc is sick and tired of working day and night and being paid off in promises. He wants to go to San Francisco. The stage comes in with the guard dead. The driver says is was three guys. One was Haeard Brant. The driver says they hit two of them. Matt, Chester and Doc go out to the Brants. Howard can't talk. Mrs. Brant says the other two were Jed Butler and Rod Blake. They dumped Howard and rode off. Doc says he has to stay with Howard. Cheester sees Mrs. Brant with a wagon and her husband's body in it. Doc was supposed to ride ahead to make arrangements with the undertaker. He never showed. Doc was captured by Jed and Rod. After a stand off and talking Matt gets Jed and Rod.
Read More
Willy Scroggs is stabbed to death. It looks like indians did it, but Matt doesn't think so. Harve Foster thinks it was Quint. Quint says he saw old Caleb Nash in town. Matt tells Caleb, Willy was scalped. George tells Mrs. Bell it had to be an indian. Festus beats Talbot up to keep him from Old Charlie Roan Horse. The colonel tells Matt to settle this quickly. He says a white man was killed in the Indian Nations. George tells Harv Buffalo Calf saw us. George says you did the killing. The Wilcox's dog is into George's chickens. He goes out to check. Caleb kills him. Mrs. Hewitt says Harv, George and Willy went hunting last month for four days. Matt asks Foster what happened in the Indian Nations. They had a run in with Buffalo Calf. Matt goes to talk to Buffalo Calf, and takes Caleb with him. Caleb says we cross that line he'll find us. They make camp. Buffalo Calf comes with four others. Buffalo Calf says the third one will die. Willy, George and Harv killed an i
Read More
Doc Adams feels that Sam McTavish (who is a woman Doctor) may replace him.
Read More