Episodes
3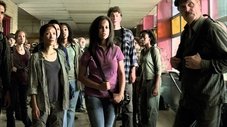 Dr. Michael Harris joins the 2nd Mass with a theory about what might save the teenagers abducted by the aliens. But the plan could be derailed when Tom starts digging for answers to questions that have haunted him since the early days of the invasion. The 2nd Mass comes face to face with skitters and mechs when they attempt to rescue Ben.
Read More
Tom and his team head out to track down more motorcycles for the 2nd Mass., relying on Pope to guide them to a good location. They hit the jackpot until they meet some skitters and harnessed teenagers at the bike shop. Back at the base, Dr. Harris and Anne disagree over the best method to gather more intelligence on the aliens.
Read More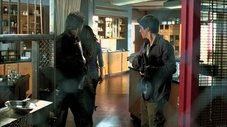 Hal comes up with a risky new plan to rescue captured teenagers from the aliens, but it might require putting someone at risk. Meanwhile, a sudden tragedy causes Anne to make an enormous discovery that proves instrumental to Hal's risky plan.
Read More