Episodes
2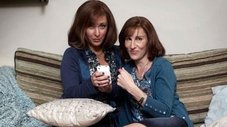 When Mum finds out that Dad didn't throw away his old boxes of science magazines in their clear-out, she goes mad. So Dad builds a bonfire and promises he'll burn them all. But Dad is only pretending to burn them, instead squirrelling the boxes off to his shed in the garden.
Mum is excited as her best friend, Val, is popping around with her new dress for her daughter Karen's wedding. Adam and Jonny are convinced Karen has a face like a foot. Meanwhile Jim's dog, Wilson, goes missing, leaving Jim distraught.
Later, Val comes round. She looks just like Mum: similar hair, similar clothes and - according to Dad - "similar bottoms". She tries on her dress. The men are instantly bored.
Will Jim ever find Wilson, and will Mum venture once again into Dad's shed to discover the truth behind his "pretend bonfire"?
Read More
Expand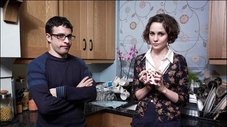 Adam comes home to find the house looking immaculate, with classical music playing in the living room, Mum's posh bowls on the dinner table, Dad in a smart suit, and - most mysteriously - the table set for five.
The doorbell rings and in comes Tanya Green, a girl Mum has been trying to fix up with Adam for months. What follows is possibly the most excruciating family dinner scene of all time.
Meanwhile, Jim has been locked out as his dog, Wilson, has swallowed his keys. Inside, the blind date continues, but will Mum's dream of an Adam and Tanya wedding come true?
Read More
Expand