Overview
Media
Fandom
Share
Overview
The Water Margin is a Japanese television series based on Water Margin, one of the Four Great Classical Novels of Chinese literature. The novel details the trials and tribulations of 108 outlaws during the Song Dynasty. This adaptation follows Lin Chung and his clashes with the local government official Kao Chiu.
The Water Margin is famous for its, sometimes obscure, but memorable philosophical quotes, such as "Do not despise the snake for having no horns,for who is to say it will not become a dragon?""
Series Cast
Narrator

26 Episodes
Last Season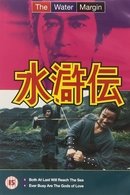 1977 | 13 Episodes
All 13 episodes from the second series of the 1970s TV show about a gang of outlaw heroes dedicated to fighting tyranny in feudal China. 'A Death for Love' has Tai Tsung and Yen Li caught in the web spun by Kao Chiu; meanwhile, back in the capital, the Prime Minister accuses Kao of conspiring to steal taxes. 'The Bravest Tiger is First Killed' sees the squire of Kuang Pow ordered by Kao Chiu to end the recent raids on the tax collections in his province. In 'Heaven Aims the Master's Arrow' Squire Kuang and his brothers set a trap for Lin Chung and Hua Yung. 'The Traps of Love and Hate' finds the Great Duke Chai Huen Chen's nephew Sai Chin suspected of being a Liang Shan Po sympathiser. 'A Foolish Sage Who Got Involved' has a mongol warrior employed to claim back rich provinces for the state and also to wipe out any who stand against the Duke. 'Mourn the Slaughter of So Many' sees China increasingly threatened by the Hun forces. In 'A War to End All Wars' Hong and his son travel to see Kao Chiu in order to offer him the power of gunpowder. 'Death of a Great Man' finds old enemies doing deals to repel the threat from the Tsung army, which has fought its way from the borders of Manchuria all the way into China. 'Lin Chung is Beaten' has Chao Kai assassinated and Kao Chiu riding swiftly to Tung-Chi to gloat over his victory. 'A Concubine's Dowry' sees Kao Chiu continuing to corrupt the boy Emperor, who soon becomes infatuated with Li Chih. 'Liand Shan Po and the Millionaire' has the Tattooed Dragon return Feng Hsien safely to her father and Liang Chung Shu openly accuses Lu Chin-I of treason. 'Knight of the Long Sword' sees Kao Chiu declare martial law in the capital city. Finally, in 'The Dynasty of Kao', the nine dozen heroes of the Water Margins gather to the south of the capital city, while Kao flees to the desert and Lin Chung rides to confront him one more time.
No videos, backdrops or posters have been added to The Water Margin.
Content Score
Hey, it's a start.