Episodes
3
In a darkened control room, Eldritch and Brown watch a map on a computer screen. To Brown's concern, the computer selects a school. Eldritch is jubilant: "Nothing in the world can stop me now...!"
Read More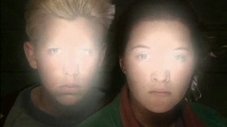 It is the night that the children will take home their new Abyss computers - will Eldrich succeed in his plans?
As Olivia enters Miss Maitland's classroom, the light fittings explode. Eldritch and Osley follow her in. Across town in the garage, Reet and Thomas fall backwards to the ground away from the computer screen glare. In the control centre, a power surge is detected...
Read More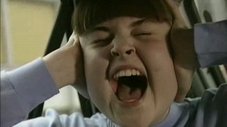 Outside in the playground, one of the schoolchildren accidentally drops his computer. Olivia screams, and rushes out of the car to tend the broken bits of machinery. In the lane Eldritch clutches his head, and consequently Marcie escapes...
The pattern is almost complete, Eldrich is so close to his beloved chaos, but there is one small problem with his plans, in the shape of an over-inquisitive little girl...
Read More