Episodes
6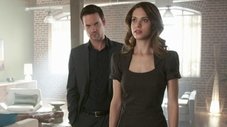 Now an agent, Alex gets a new apartment and is given a cover job. She meets her new neighbor Nathan who invites her to a party at his house. Nikita warns Alex about getting too involved with people but Alex struggles between her duties at Division and living a normal life.
Nikita realizes Division has implanted a kill chip in Alex's head and sets out to gain control of the chip. While interrogating Birkhoff, Nikita stuns Ryan by revealing a secret.
Read More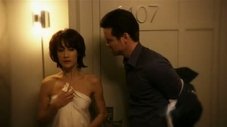 Ryan intercepts information about a dangerous new weapon coming into the U.S. and asks Nikita to help him prevent its delivery. Nikita learns that the man bringing the weapon into the country is Voss, a man Division forced her to have a relationship with while working undercover. She reluctantly resumes her alter ego to prevent the missile from being delivered. Meanwhile, Michael interferes with Alex's relationship with Nathan.
Read More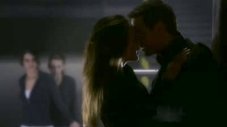 In order to speed up her healing, Amanda sedates Alex after her last mission then takes advantage of Alex's drugged condition to question her about the secrets Amanda believes Alex is keeping. Nikita realizes Alex is in danger and tries to secure her another identity to smuggle her out of the country. However, Nikita's contact double-crosses her and she comes face to face with a surprising opponent. Meanwhile, Michael becomes suspicious of Alex and asks Birkhoff to investigate her.
Read More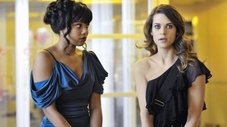 Nikita believes it's getting too dangerous for Alex at Division and decides its time Alex disappeared. Alex agrees but before the plan can be put in motion, she and Jaden are assigned to an overseas mission to stop the son of a foreign president from selling a newly developed nerve toxin. Things go awry and Alex must decide between saving the mission or saving herself.
Read More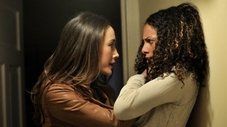 Frustrated that Nikita continues to intercept his black boxes, Percy sends Michael to check on one of the boxes and the guardian attached to it. Nikita makes it to the small Pennsylvania town first and is shocked to find that the guardian is a normal woman named Dana who has abandoned her post and is attempting to live a normal life with her husband and child. Tensions mount when Michael is forced to report Dana's actions and Division swarms in to clean up any evidence of her existence. Meanwhile, Alex and Jaden get into an argument and Nathan gets caught in the middle.
Read More