Jean Smart
as Rosemary Pernworth
Episodes
4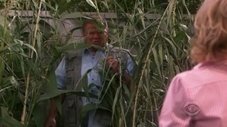 Ed has a run-in with homeowners' association vice president Rosemary Pernworth when she threatens to cut down his corn for growing too high. Never one to be defeated easily, Ed decides to run for president himself so that he can keep his corn as is. Knowing how Ed tends to rub people the wrong way, Rosemary invites him to participate in a debate with her. But when he gives her an amazing foot massage right before the debate begins, she is thrown off her game and Ed manages to sway the crowd.
Meanwhile, Henry invites local news anchor Soledad Cho over to the house in order to conduct an interview with her. Vince decides to meet her because she is on his list of celebrities he can have sex with and not have it count as cheating on Bonnie. When she returns his advances, though, Vince decides that his marriage is more important than having sex with a celebrity crush.
Read More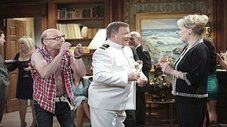 As the newly-elected head of the Homeowners' Association, Ed is more concerned with pursuing his neighbor Rosemary Pernworth than he is with passing any legislation. But Rosemary isn't interested in Ed's casual, blunt approach to relationships - she wants romance and courtship. So with the help of Bonnie, Ed decides to try and become a better man in order to win the affection of his neighbor.
Read More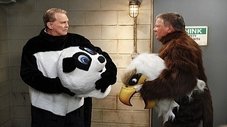 Ed gets jealous when he learns that Rosemary is also seeing another man - an arrogant millionaire named Don. After a talk with Henry, he decides to tell Rosemary that he wants them to be exclusive. But when he arrives at Rosemary's house, Don tells him that he is going to ask Rosemary to go steady with him that night at a benefit dinner at the zoo. Ed knows that his only chance to stay with Rosemary depends on sneaking into the event and beating his rival to the punch.
Read More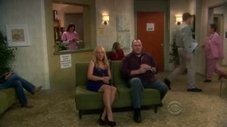 Ed and Rosemary's fledgling relationship hits a snag when she tells him that his gun has got to go. After Henry, Vince, and Bonnie convince him to heed her wishes, however, Ed's house gets robbed and he's helpless without his firearm. While Ed tries to get Rosemary to reconsider, Vince and Bonnie attempt artificial insemination.
Read More