Episodes
1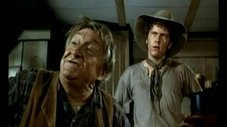 A group of men, among them Heyes and the Kid, witness an old man lose consciousness, because of all the gold he was carrying. A doctor says to the man that he is dying. The man then produces a map showing his mining concession, which he testaments to the group.
The group travels to the place, and starts to dig. Soon conflict arises, however, when Heyes and the Kid's gold is stolen. Twice.
Things get worse when the cabin is covered with snow, and they realize that they will have to stay there for the winter. Now a game of poker starts, with very high stakes. And neither Heyes nor the Kid can be sure of who to trust...
Read More
Expand