Episodes
4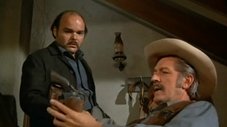 Smith and Jones become the pawns of two greedy ranchers who have a running feud about the ownership of a Roman bust.
Read More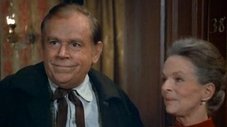 Smith and Jones retrieve a letter for a young lady and wind up searching for a buried Army payroll.
Read More
Heyes and the Kid tracks friend Georgette to borrow some money for a high stakes poker game, but finds that George has plans of her own.
She intends to get the loot from a insurance fraud, that will soon be statute-barred - a diamond, hidden somewhere in the hotel where the thief was captured.
Present is also a professional bounty hunter, who also wants the diamond, and the sheriff who caught the original thief.
Who will find the diamond first? George, the sheriff, the bounty hunter, or the diamond-seeking animal that Heyes brings?
Read More
With McCreedy's $5000 and ready to go to Santa Marta, the boys turn back to Texas, to get their friend Clementine. When they get there, they decide that it would arouse less suspicion if one of them were married. A game of poker seals the Kid's fate, but before they can leave, they are shot at.
The house is surrounded by a group of men bent on taking Heyes and the Kid. Through some quick thinking on Heyes' part, and the involvement of an alleged buried treasure, they can eventually get out of there and go to Santa Marta.
There Clementine falls in love with the alcalde, which is a problem for the Kid, who's supposed to be her husband. At the same time, Heyes and the Kid has their minds on the only photograph of them, which Clementine has and sometimes uses to blackmailing them into doing things for her.
But things turn from bad to worse, when one of the men from the posse earlier in the episode finds them again, and makes the alcalde arrest them.
Read More