Episodes
4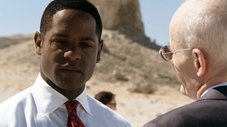 The administration unveils a tough new strategy to force Sophia to reveal the detainees' plan; Vicky and Carter possess a crucial hostage.
Read More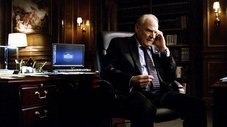 President Martinez, furious about recent security failures, demands answers from Director of National Intelligence, Blake Sterling. When he doesn't receive the progress that he desires, Martinez decides to personally interrogate Michael Buchanan about his involvement in the assassination attempt. While Michael holds to his claim that he doesn't know who is involved, he inadvertently reveals incriminating evidence about someone deep inside the President's staff. Meanwhile, Dempsey dispatches Vicky on a new clandestine mission. And, elsewhere, Sean and Leila scramble to stay ahead of the covert ops that are trying to silence them and what they know.
Read More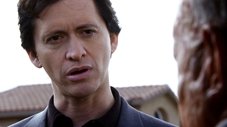 President Martinez gets tougher with dealing with the cleanup of Thomas's breakout of 51 Inostranka detainees. Michael drops Lelia and Samantha off with a fellow alien family to go help Sophia stop Thomas. The 51 detainees and Thomas move into a suburban area, while Michael and Sophia detain one of them for questioning. Sean gets into a bar fight.
Read More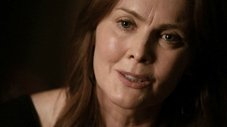 Vice President Jarvis vocalizes his lack of faith in President Martinez's leadership and agrees to meet with an adversary. Senator Catherine Lewis reports the findings of her surreptitious blood testing of the White House staff only to find one holdout, someone very close to the President. Sophia pushes forward in her search for a super weapon. And, after witnessing injustices within the Sleeper community, Leila begins to question where she belongs. Elsewhere, Sean and Vicky find whom they've been hunting for, but it may be too late.
Read More