Episodes
6
(June 1861 - July 21, 1861) - Orry and Charles, now officers in the Confederate Army, leave the Main family plantation for the war in Virginia. Orry, despite having been against secession, becomes a general and military aide to Confederate President Jefferson Davis in the Confederate capital of Richmond. Meanwhile, George and Billy are in Washington, D.C., where they are officers in the U.S. Army. Billy joins the U.S. Sharpshooters regiment, while George becomes a military aide to U.S. President Abraham Lincoln. Charles, a Confederate cavalry officer, meets Augusta Berkley, a Virginia belle who smuggles medicine for the southern soldiers. Virgilia wants to work as a nurse at a Washington, D.C. military hospital and asks Congressman Sam Greene for help. Orry's cruel and manipulative sister Ashton meets her match in Elkanah Bent, who sees the Civil War as a great way to get rich by smuggling forbidden luxury goods through the U.S. Navy blockade of the South. Bent and Ashton quickly become lovers, while Ashton's politician husband, James Huntoon, is unaware of his wife's adultery. With Orry and Charles gone to war, Justin kidnaps Madeline from the Main family plantation and burns the cotton mill; Orry's mother is injured trying to stop the fire. The First Battle of Bull Run takes place with George and Constance nearly getting caught up in it as they reluctantly watch from a distance. The South is the winner.
Read More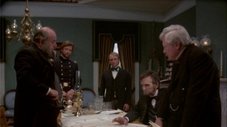 (July 1861 - Summer 1862) - Hearing about her mother's injury, Brett and her slave Semiramis make the dangerous trip from Washington, D.C. to the Main plantation in South Carolina. Orry leaves Richmond and returns to South Carolina as well - he finds Madeline at Justin's plantation and kills Justin in a fight. Orry and Madeline finally get married. Orry discovers Bent's illegal smuggling enterprise and stops it by capturing Bent's blockade runners, arresting his men, and destroying most of his merchandise. Bent and Ashton vow revenge. In Pennsylvania, meanwhile, George's older brother Stanley takes over the family's steel factories. His greedy wife Isabel talks him into using cheap, low-grade iron to make cannons for the U.S. Army; the cannons often explode and kill Northern soldiers. They forge George's name on the documents, in case the cannons are traced back to Hazard Iron.
Read More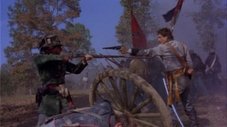 (September 17, 1862 - Spring 1864) - At the bloody battle of Antietam, Charles and Billy nearly kill each other, but each allows the other to escape. Charles's friend Ambrose is killed in the battle. Afterwards, President Lincoln's Emancipation Proclamation frees the slaves in the rebel Southern states. Most of the slaves leave the Main plantation in South Carolina, but a few remain. Ashton visits her family's plantation, supposedly to see her recovering mother and sister Brett, but in reality to carry out Bent's revenge against Orry. Ashton tells Madeline that she knows that Madeline's mother was a high-priced black prostitute in New Orleans, and that, unless Madeline leaves Orry with no explanation, she will reveal this secret and "ruin" Orry's public reputation. Madeline flees to Charleston where she is befriended by a suave gambler and begins working for the city's poor and orphans who are suffering from the war. Meanwhile, Bent - who has become increasingly psychotic and unstable - begins planning to assassinate Confederate President Davis and become the dictator of the South. Billy, sick of not having seen his wife Brett for nearly two years, goes AWOL from the U.S. Army and makes his way to South Carolina, where he and Brett spend some time together. Ashton discovers Billy's presence and goes to tell the local authorities, but Billy is saved when Brett threatens her sister with a pitchfork long enough for Billy to escape. When he returns to his regiment, his commanding officer threatens to court-martial and execute him if he ever goes AWOL again. Billy is also demoted in rank to a lowly private.
Read More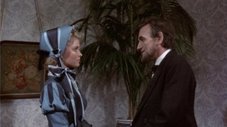 (May 1864 - Late Autumn 1864) - George is captured in a raid by Southern forces and taken to the dreaded Libby Prison in Richmond, where he is tortured by the prison's ruthless commandant. Orry is shot and taken to the hospital where Virgilia works, despite her hatred of Southerners she helps him recover and allows him to escape. Bent tries to kill Madeline in Charleston, but is rescued by her gambler friend, who dies saving her. Charles saves Augusta from being raped by Northern soldiers at her farm in Virginia, the two then become lovers.
Read More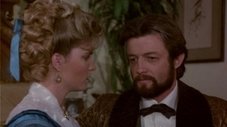 (December 1864 - February 1865) - The war has turned against the South. Orry and Charles save George from Libby Prison, kill the commandant in a fight, and allow George to return to the North. Madeline helps starving people in Charleston. Returning home, George learns of his brother and sister-in-law's illegal business schemes to use cheap iron to build cannon. He forces his brother Stanley and Stanley's wife Isabel to admit guilt. George's sister Virgilia is accused of allowing a wounded Southern soldier to die (in fact, he caused his own death) and is fired from the hospital. Desperate for money and work, she goes to Congressman Greene for help, he gives her money in exchange for sex. Orry learns of Bent's plan to overthrow the Confederate government. In a final fight, Orry and James Huntoon attack Bent's hideout near Richmond. Bent is (apparently) killed when the ammunition he was hiding in a barn explodes. Ashton confesses to Orry that she helped Bent drive Madeline away, Orry tells Huntoon that he never wants to see his sister again. Ashton asks Huntoon to forgive her, he tells her that it is too late. Huntoon is not seen again and Ashton does not appear again until Episode 1 of Book III.
Read More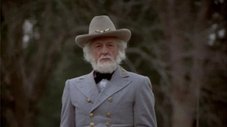 (March 1865 - April 1865) - The fighting ends with a Northern victory. Orry and George fight against each other (although not directly) in the last major battle at Petersburg; Orry is knocked out and captured. Confederate General Robert E Lee surrenders his army to U.S. Army General Ulysses Grant. George gets Orry released from a prisoner-of-war camp, then hears that President Lincoln has been shot. Charles goes to Augusta's farm and finds that she has died giving birth to his child. He goes to Charleston and gets his child from Augusta's uncle's wife. Virgilia kills Congressman Greene and is sentenced to death by hanging. She and George have a tearful farewell before her execution. Salem Jones, the cruel and brutal former overseer of the Main plantation's slaves, joins with former slaves to plan an attack on the Main plantation. Their plan is to loot and steal everything from the mansion, kill the Main family, and burn the mansion. With the war over, Billy quits the army and goes to see Brett at the Main plantation, they have a joyous reunion. George helps Orry find Madeline and they all go to the Main plantation. Salem Jones leads several former slaves in an attack on the plantation; they burn the mansion before being killed or driven off by Orry, George, Billy, Charles, and a few freed slaves who have remained on the plantation in return for land of their own. Οrry's mother is killed in the attack. Orry and George pledge to renew their family's friendship, and George agrees to help Orry rebuild his plantation home by reopening the cotton mill and letting Orry take the profits.
Read More