Overview
The Killing is a Danish police procedural set in the Copenhagen main police department and revolves around Detective Inspector Sarah Lund and her team, with each season series following a different murder case day-by-day and a one-hour episode covering twenty-four hours of the investigation. The series is noted for its plot twists, season-long storylines, dark tone and for giving equal emphasis to the story of the murdered victim's family alongside the police investigation. It has also been singled out for the photography of its Danish setting, and for the acting ability of its cast.
Featured Crew
Creator
Last Season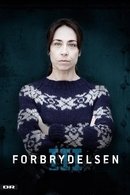 2012 | 10 Episodes
This final series of Forbrydelsen explores the global financial crisis as the ostensibly random murder of a sailor leads Sarah Lund through the financial community.[23] Lund has ambitions for promotion and a new lifestyle, but at the same time is struggling to maintain a relationship with her son Mark. Through the investigation she finds herself thrown together with a former lover, Mathias Borch, who now works for Special Branch. When Emilie Zeuthen, the daughter of a wealthy businessman, is kidnapped, the link between the latest series of murders and the apparent suicide of an orphaned teenager becomes clear. While Lund and Borch hunt down the kidnapper, the government is on the verge of collapse as the prime minister, relying on Zeuthen's support for his economic policies, discovers that his own son Benjamin was also connected with the girl's death. After Emilie is found and the kidnapper accidentally killed, Lund takes it on herself to make sure that a serial killer does not go unpunished.
Facts
Original Name Forbrydelsen
Status Ended
Networks
Certification
Meaning

Can be aired only from 10:00pm Uhr to 6:00am.
Type Scripted
Original Language Danish
Runtime 60m
Content Score
Yes! Looking good!