Season Cast
6
Season Crew
0
There are no crew records added to Season 5.
Episodes
7
Matt's gameshow "The Box" is now a runaway hit. Unfortunately for Matt, success also means having daily contact with his producer, Merc Lapidus. Sean and Beverly are forced to work for Sean's loathsome ex-partner Tim after Helen puts him in charge of their new show. Unable to find another job, Carol goes into a dope and real estate show induced tailspin. So Beverly brings her bagels.
Read More
Crew
0
Directed by: No director has been added.
Written by: No writer has been added.
No guest stars have been added.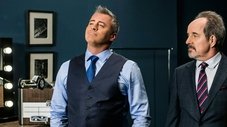 Matt's tryst with Danika goes viral - and no amount of damage control can contain it. Matt tries to take matters into his own hands by calling Elliot Salad, the head of the network, to plead his case but ends up getting more than he bargained for. Meanwhile, life goes on for the rest of the world. Sean and Beverly endure a disastrous casting session with Tim. And Carol gets stoned with her maid.
Read More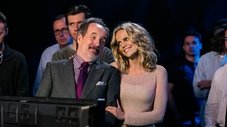 Matt leverages his newfound celebrity to get a new series guaranty from the network. Convinced that his best chance for success lies with Sean and Beverly, he tries to woo the reluctant Brits away from Tim. A large stuffed gorilla is involved. After weeks curled up on the sofa, Carol hits rock bottom - but finds solace in the most unlikely of places.
Read More
Back on the hiking trail for the first time in months, Carol confesses to Beverly her newfound happiness with Merc. Appalled, Beverly nevertheless agrees to support her - until she discovers that Merc has recently become engaged. To Morning Randolph! Matt takes Sean and Beverly to his ranch for a working weekend to try and come up with a new series. Gunplay ensues. And a wild boar.
Read More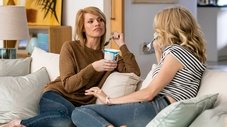 Carol reveals that she's pregnant and, even more significant, planning on keeping the baby - forcing Beverly to finally tell her the truth about Merc and Morning. Meanwhile, in the midst of Matt, Sean and Beverly struggling to come up with an idea for a new show, Matt's father drops dead - thrusting Matt (and a reluctant Sean and Beverly) into the enormous hassle of dealing with his remains.
Read More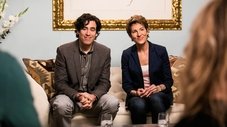 Sean and Beverly find themselves in an ugly dispute with Matt when he demands a writing credit on their new show. Neither side is willing to give in. After all, they came up with the premise - but he bought the pads and pens! Carol decides to leave television, move home to Michigan and raise Merc's child on her own. What will she do for money? Sue Helen and the network for sexual harassment.
Read More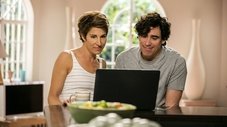 Sean and Beverly learn that Matt - offering no explanation - has passed on the new show they created for him. Now they must figure out what lies ahead for their lives and careers without Matt. Carol continues to pursue her lawsuit against Helen and the network. But an encounter at her deposition may take her life in an entirely unexpected direction. Series finale.
Read More