Episodes
6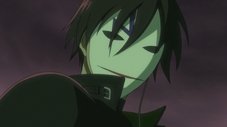 Li Shanshun is a Chinese student just moving to Japan. Upon moving in his new apartment he meets a woman named Haraguchi. He sees here again that night, after observing the stars, and even saves her from getting caught by the cops. It seems Haraguchi is in something she shouldn't be as Li saves her from being kidnapped after running into her again. But a second rescue is out of the question since the kidnapper is a Contractor. Li is knocked off a bridge and left for dead and Haraguchi is taken away. Is Li really dead? Or is there more than meets the eye when it comes to him?
Read More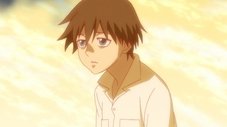 After meeting with Amber, Hei learns that against common knowledge Contractors can become more humane than was thought to be possible. Realising his own position between the world of contractors and humans, Hei has to make the decisive choice for both. With final farewells to his past comrades inside the Gate, and their support behind his back, Hei's decision brings new future for the world.
Read More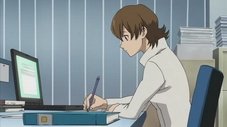 Mayu Otsuka works at the 4th Foreign Affairs Department in the Japanese National Police Agency as a liaison officer with the National Astronomical Observatory of Japan. She wrote a story about a masked man that supposedly seemed to be a dream, but she isn't sure. Hei and his comrades got themselves a new task and are looking for a numeric password with a sample. A contractor took it from the Gate and buried it under a blossom tree. As events unfold, Mayu seems to fall in love with Hei, while Saitou struggles to confess his feelings for Kirihara.
Read More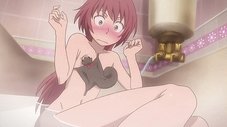 An Eurasian girl named Suou watches a meteor shower along with her twin brother Shion and their father, but things go awry when a meteor crashes into their location. Two years later, Shion has turned into a contractor from the incident, confined to a wheelchair due to his renumeration. He is locked away into the family home for safekeeping, while Dr. Pavlichenko spends his time researching into his son's condition and the contractors, forbidding Suou to talk or see her brother. Things go normally in their lives until Suou's best friend Tania becomes a contractor and attacks her boyfriend Nika when he stops her from leaving. Hei aka BK-201 reappears in Russia after a FSB squad tries to capture Shion alive; April also reappears in Russia on a mission to secure Shion.
Read More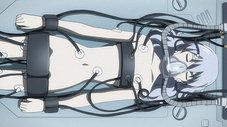 Prophesies are fulfilled, and Suo faces her destiny. Even as her memories fade away beneath the shining moon, hope remains - and a new era begins.
Read More
We don't have an overview translated in English. Help us expand our database by adding one.