Episodes
4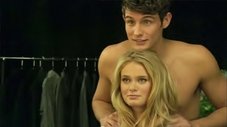 The sparks between Cole and Raina fly in public and in private during their Calvin Klein photo shoot causing their outside relationships to suffer. Sonja, with the help of Claudia and Claudias husband Richard, books her first major cosmetics campaign since her fall from grace. Marissa tries to help Rainas brother Alex out by bringing in the A-listers to his club.
Read More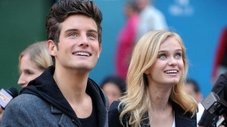 The unveiling of the Calvin Klein billboard in Times Square and the interest from W Magazine starts to take a toll on Raina as she continues to struggle with her feelings for Cole. Problems arise in Claudias marriage with Richard while Sonjas working on the campaign. Marissa steals a one of a kind pair of shoes from Max Azaria when she doesnt get booked for the Herve Leger show.
Read More
Believing that his chances at a modeling career are over, Chris makes arrangements to leave New York City. However, an unexpected call from Claudia quickly leads to a change of plans. Meanwhile, secrets from Raina's past are exposed when Marissa invites Raina's brother Alex to a party, and Marissa decides to seek revenge publicly when she believes that Sonja stole a major campaign from her.
Read More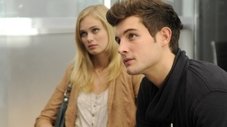 Trouble brews between Chris and Raina when Raina books a big Calvin Klein campaign with Cole under false pretense that they're a real life couple. Chris books his first big spread with Isaac for Details magazine. Repercussions from Sonja's planted photo create major difficulties in her life and career. Marissa helps her designer friend Richie Rich throw a party to show off his new collection.
Read More