Episodes
6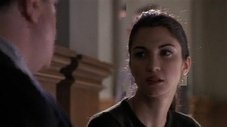 Lindsay makes an appeal in the Pearson case. Ellenor tries to find another viable suspect in the Vogelman case. Jimmy represents a cousin being sued by a former employee, fired solely because of her Iranian nationality.
Read More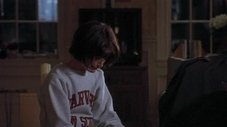 Judge Hiller assigns Lindsay the repugnant task of defending nun-killer Michael Kingston. Lindsay discovers that the police search that found the body was unconstitutional and, against all her morals, moves that Kingston be released. Helen delivers an impassioned argument, stating that the constitution was designed to protect the innocent, a category that doesn't include Kingston. In the end, Judge Hiller has no choice but to strike the body from evidence and dismiss the charges. Meanwhile, Jimmy and Rebecca defend a man on solicitation charges, claiming that the undercover officer aroused the man, then announced she was a prostitute. Jimmy and Judge Kittleson arrange a private meeting.
Read More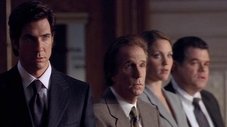 Bobby gets a murderer off on a technicality when the arresting officer illegally searches the car and finds a corpse. Jimmy goes against Henry Olson's wishes and confronts Olson's son to try to convince him to confess to the murder. Lindsay decides to move in with Bobby, leaving her possessions...including her answering machine, at Helen's.
Read More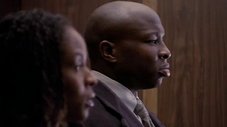 Jimmy is tempted to compromise his integrity to get convicted murder (and insect admirer) Henry Olson released. Eugene and Rebecca represent a woman who's suing a plastic surgeon when her husband dies during a liposuction procedure. They soon realize they're as much on trial as the surgeon when the opposing attorney makes several references to their race.
Read More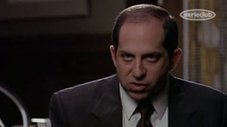 The long-awaited Scott Wallace retrial.
Read More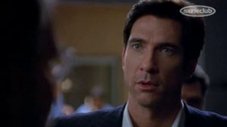 Unconscious and in critical need of blood, Rebecca's fate is left to a higher power when her mother refuses to allow a transfusion because of the family's religious beliefs. Bobby is awestruck when Lindsay gives birth to their son a month early.
courtesy of ABC.com
Read More