Episodes
3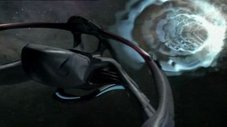 Resuming from the previous season, the Andromeda is on the edge of a dimensional portal searching for Beka and Tyr. In an attempt to save them, Harper has constructed a device to reopen the portal. Using this Dylan enters the portal in the Maru.
As he returns to Andromeda without his missing crew members, they appear on the ship. With no explanation to where they have been, they both attempt to get the ship away from the dimensional rift. Beka and Tyr seem to be acting very strangely and Harper discovers that there is a signal coming from the portal that is controlling Beka and Tyr.
As Beka tries to get the Andromeda to enter the portal and kidnaps Trance, Tyr kidnaps Rommie and then erases the ships core AI. Trance frees herself from Beka's restrains and fights her on the deck of the Maru.Tyr and Dylan then get into a fight while the Andromeda is slowly moving towards the rift.
Harper manages to close the rift just as Tyr is about to kill Dylan. This severs the connections and Tyr and
Read More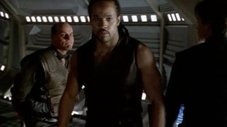 The Andromeda crew search for a colony that disappeared.
Read More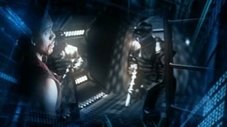 When the Andromeda is attacked by the Dragons to receive the bones of Drago Mussevni something seems array. Dylan then discovers that Tyr has united all of the Neitzian people under his son, the genetic reincarnation of Drago Mussevni. Will Tyr make the right decision and help the crew of the Andromeda or lead his new people into battle?
Read More