Episodes
4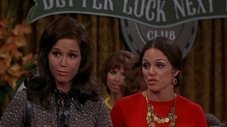 Mary and Rhoda find out that divorcees at the Better Luck Next Time club can get group rates on cruises and decide to join. However, Mary proves a hit with the club's members and gets elected to its board.
Read More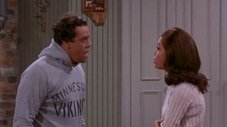 A football player turned insurance salesman applies for a job as a sportscaster and attaches himself to Mary. Mary and Rhoda discover that he hasn't had much success at anything and encourage him to pursue his dreams.
Read More
Rhoda's mother, Ida, comes visiting and Rhoda refuses to see her. Ida stays with Mary but drives her crazy.
Read More
Mary and Sue Ann go to a convention in Chicago and Mary finds out that Sue Ann leads a lonely life.
Read More