Episodes
2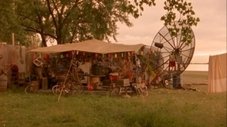 Event: HAWAII 1779
At the reunion, Sydney is surprised that her high school sweetheart Tony has more on his mind than before. He's on the trail of Hawaii's Idol of Lono, stolen by Captain Cook's men in 1779. The trail leads to Madagascar, where Sydney will have to outwit a rival, if they hope to get the national treasure back.
Read More
Expand
Event: ST. PETERSBURG, RUSSIA 1886
Sydney knows she's putting her life on the line, when she agrees to a sting operation orchestrated by Interpol agent Cate Hemphill. But before the sting begins, she's snatched by an unseen assailant, and it's up to Cate, Nigel and Claudia to pinpoint a suspect. Between rival Relic Hunters and enemies made on Sydney's adventures, the three have to rescue her before it's too late.
Read More
Expand