Overview
Media
Fandom
Share
Overview
The show features a competition in which contestants solve word puzzles, similar to those used in Hangman, to win cash and prizes determined by spinning a giant carnival wheel.
Creator
Last Season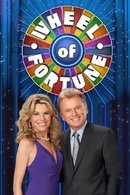 — | 8 Episodes
We don't have an overview translated in English. Help us expand our database by adding one.
Content Score
Just a little bit more...