Episodes
4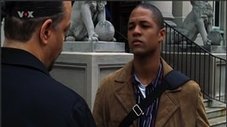 The discovery of the bodies of two young gay men who were both meth addicts as well as victims of a new strain of AIDS that can kill its victims in less than a year leads to an investigation. Tutuola learns that his son, Ken, is gay, and has difficulty accepting it, even though he and Benson end up going to Ken for help with infiltrating an anti-meth group. The group's leader, Gabriel, soon becomes their top suspect when the squad realises that the two men died because they passed the disease on.
Read More
After a six-year-old boy dies in a school shooting, detectives trace the gun used back to a white supremacist's gun shop. Munch and Tutuola both face hatred and prejudice from the major suspects in the case, but their investigation soon takes them from the man who pulled the trigger back to the gun shop owner, who makes no bones about his hatred of anyone who isn't white.
Read More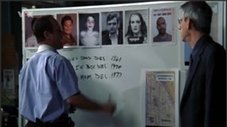 After the bones of a boy who disappeared in 1978 are found at a playground, Stabler, still visibly recovering from a recent gunshot wound, teams up with Vizcarrando to determine the boy's identity, which leads them to a cold case involving four missing Puerto Rican boys that were never found.
Read More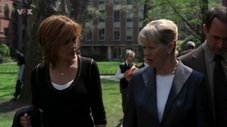 After young Sean Hamill is stabbed in the back at the schoolyard, detectives are led to Charlie Monaghan, the older boy who had previously gotten into trouble over Hamill, but it isn't long before their attention turns to Monaghan's half-sister Emma Boyd. Hamill had been torturing the little girl for months because she had two mothers. After getting a nice deal for Emma's side, Benson and Stabler are thrown for a loop when Emma's biological grandparents accuse Zoe, who had never legally adopted Emma, of sexually molesting the little girl, and evidence seems to support their claims.
Read More