Overview
Media
Fandom
Share
Episodes
4
Union activity at the plant divides the town. Linda tries to talk her brother Hank out of becoming management while their mother confronts organizer Al about the danger he's brought to her family. Robert Davis joins the union after being attacked by racist co-workers, but has to fight his father on the issue.
Read More
Linda gets a new view of her old boyfriend, Mike Sloan Jr., when old Army buddy Bill Caswell arrives in town. The Davis family searches for a misplaced gall bladder, and Anne and Al's relationship goes a step further. Jeff is accepted as a rookie ballplayer.
Read More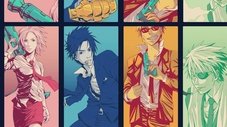 Caroline Hailey becomes a management spy, ruining the planned strike at the plant. Jeff makes the cut in camp but loses Ginger when she catches him red-handed.
Read More