Overview
Media
Fandom
Share
Episodes
7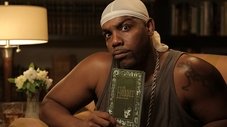 The Sloans fire the Davises for helping Gina. Caroline and Charlie discuss birth control. Hank and Sarah's impending wedding depresses Jeff and Ginger.
Read More
Gina has her baby, which is born with a serious illness. Anne attempts to reconcile with Al via Christmas cookies.
Read More
Jeff's worries at training camp turn him toward a sports-savvy bar owner who happens to be female. Ginger copes with an amorous boss.
Read More
Sarah dies, and the Sloans beg Gina to leave the dangerous Metcalf house. Anne announces she's pregnant.
Read More
The union goes on strike and as tensions inside the Sloan factory rise, Gina's resourcefulness keeps the situation from turning violent. Abe relents when he goes to argue with his striking son.
Read More
The Sloans refuse their son's last wish to have Gloria Davis, their black cook, sing at his funeral. Mike's Italian war bride, now a widow, confronts the girl he left behind.
Read More
Jeff and the Lemo All-Stars board a train bound for promotional games west of the Mississippi, as do the Lemo Tomato Juice Girl, and Caroline, who's bound for Reno in search of a quickie divorce. Back in River Run, an apple cobbler in their oven alerts Ruth and Mike to Gloria and Abe's deception; Anne and Al can't agree on a name for the newborn.
Read More