Overview
Media
Fandom
Share
Episodes
6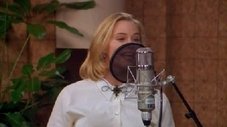 Dateless on Valentine's Day, Cybill and Maryann feel unappreciated and bored unitl Maryann comes up with a plan - a trip to Vegas to max out her ex's credit card. Meanwhile, Ira has to look after Jeff in ways he'd rather not when Jeff gets his hands covered with poison oak.
Read More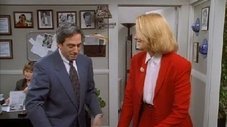 Maryann insists that it's no coincidence that Cybill's luck improved when Zoey moves out - especially after a psychic senses a ""negative energy"" in the house.
Read More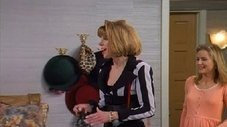 Old feelings come back to life when Cybill lands in Ira's comforting arms after a brush with death on a movie set. So the two decide to bury their past and start dating.
Read More
Ira brings his new girlfriend to Zoey's sweet sixteen birthday party, and Cybill and Maryann both like her until they discover she has uncontrollable multiple personalities; Zoey and Sean, a busboy from the restaurant, are mutually smitten.
Read More
After she is replaced in a movie starring Kenny Rogers, Cybill thinks her career's a flop - until she takes a gamble on accepting an invitation to visit an immigrant family who collectively idolize her. Meanwhile, Rachel tries to counsel Ira out of his neurotic fear of the telephone.
Read More
A rotten experience in the Big Apple in 1969 took a chunk out of Cybill's self-esteem, so, for her birthday, Maryann, Rachel and Zoey take her to New York and teach her how to bite back.
Read More