Episodes
3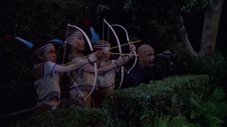 Jay decides to attend a ""Open Your Heart"" seminar for struggling couples, even though she and Michael are happier than ever. Her excuse is ""prevention"", but Michael warns her not to try fixing something that isn't broken. At the seminar, they are teased against each other and stop talking to one another. It takes Kady suffering an accident at school for them to realize how important communication between them really is. Meanwhile, Michael wants his children to learn the value of money and tells Jr. to start his own business selling monkeyfish like he. Jr., instead of the monkeyfish, decides to get 100% refunds on the clothes Claire buys with a 40% discount at the store she's working. When Jr. gets caught, Claire gets fired and Michael punishes him by making he wear the clothes he wanted refund.
Read More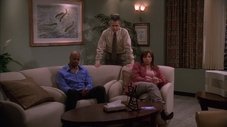 Jay gets mad at Michael after finding a photo of an attractive former girlfriend among his things. Franklin has trouble admitting that his little sister Aretha is an outstanding singer.
Read More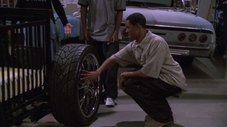 Jay decides to go to college and get her psychology degree, which Michael fully reprehends her for. He doesn't want her to put the household in second because it would jeopardize the entire family and eventually could ruin their marriage. After going to a real psychologist, Michael and Jay come to terms and she agrees to scale back her classes as he decides to let her pursue her dream. Meanwhile, Junior's friends turn his old crib into some sort of vehicle.
Read More