Episodes
4
When Rachel visits her old college to appear on a radio call-in show to discuss a series of ongoing sexual assaults on campus, the case takes a peculiar personal turn when the rapist repeatedly dials up to mock her on-air, prompting an ongoing mind game of cat-and-mouse between them. On other fronts, Rachel finds herself drawn again to an old flame (guest star Mark Dobies) who is now married to her good friend and later meets the therapist (guest star Joe Flanigan) assigned to her brother's drug rehabilitation. Likewise, George slips in his shaky bid to end his own addiction to painkillers.
Read More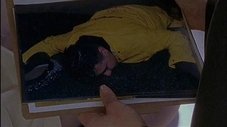 After a police officer and other authority figures are found stabbed in the backs, Rachel centers her investigation on a young woman, Pamela (guest star Marcia Cross), who is reported to have assumed multiple identities which probably spring from memories of early child abuse. But Rachel faces an even greater personal threat from an FBI honcho (guest star Gregory Itzin) who has falsely accused her of forcing a sexual relationship of a subordinate -- a charge that could ruin her career. Elsewhere, Bailey confronts George over his reliance on prescription drugs and orders him to get help.
Read More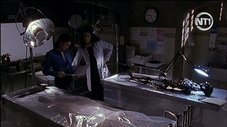 Rachel, Bailey and the team head to Yosemite National Park where a maniac brutally killed a mother and her two daughters, and while circumstantial evidence points to a local outlaw biker (guest star Douglas Bennett), Rachel constructs a different suspect profile -- one who feels remorse and might have sibling issues. Meanwhile, George's lingering substance abuse problem causes a dangerous embarrassment for Bailey and the VCTF just as an attractive Congresswoman (guest star Erin Gray, ""Silver Spoons"") begins an investigation of the unit, and she is most impressed by Bailey. Back at home, Rachel's budding romance with her brother's (guest star Raphael Sbarge, ""Message In A Bottle"") drug counselor (guest star Joe Flanigan, ""Providence"") hits a snag.
Read More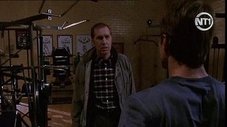 A tormented Rachel must push aside her personal nightmares when she realizes that a disturbed child slayer (guest star Harry Groener, ""Buffy The Vampire Slayer""), whom she could not convict as a prosecutor years before, has resumed kidnapping young girls and putting them in gilded cages where he worships them as virginal ""princesses."" At the same time, Rachel is troubled by the sudden disappearance of her drug-addicted brother (guest star Raphael Sbarge) from a halfway house and her romantic relationship with therapist Tom (guest star Joe Flanigan, NBC's ""Providence"") enters a new stage. Also, George frets about the hot shot computer whiz (guest star Judith Moreland) who's temporarily replaced him while he's on leave due to his own struggle with narcotics.
Read More