Overview
The Clangers are strange, long-nosed, pink, woolly creatures that live inside a small blue planet, which lies far, far away in space.Under the dustbin-lidded craters that cover the planet's surface is the cave system where the these strange yet cuddly extraterrestrials live. They share their world with the bizarre Soup Dragon, who lives in a soup well and provides them with their staple diet of green soup and blue string pudding; the Glow Buzzers, which supply light and tasty glow honey; and the tiny orange Froglets, magical creatures that live inside a travelling top-hat. Other beings encountered by the Clangers are the Iron Chicken, originally found in pieces and who, once reconstructed by the little planet's inhabitants, now lives in a nest in the sky; the large, odd, blue-skinned Skymoos; and the water-providing Cloud.
Featured Crew
Creator
Series Cast
Narrator

52 Episodes

26 Episodes
Last Season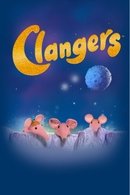 2015 | 52 Episodes
A special aired on 19 March 2015 about the solar eclipse of 20 March 2015: it taught children how solar eclipses happen and how to stay safe. Following the special a full series was commissioned for the Summer of 2015. The series is narrated by Michael Palin and co-produced by Smallfilms with the involvement of Oliver Postgate's son Dan and Peter Firmin. The series is directed by Chris Tichborne and Mole Hill,with music composed by John Du Prez. 52 11-minute episodes have been commissioned. The first episode of the new series aired on 15 June 2015.[15] It turned out to be a massive hit for CBeebies. The BBC News Entertainment and Arts magazine revealed that 65% of the episode's viewing audience of 484,000 were adults, and that it was CBeebies' most watched programme of 2015 to date. The rating was more than double the previous record set by an episode of Alphablocks, Numberjacks and Waybuloo that year. According to the 7 June 2015 issue of Parade magazine, actor William Shatner has been chosen to be the American narrator for the series when it begins aring on the cable network Sprout.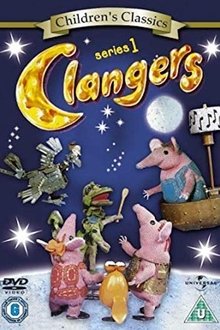 Content Score
We're so close, yet so far.