Episodes
3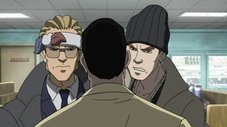 District Attorney and law-abiding citizen Tom Dubois fits the description of the elusive "X-Box Killer" and is arrested. Huey has to find the real killer before Tom is shipped off to "real" prison where he will most assuredly become "someone's girlfriend."
Read More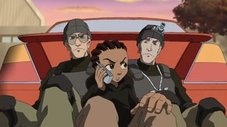 Huey has to stop Riley and a small gang of misfit idiots from nabbing the talk show deity, Oprah.
Read More
Two men are invading homes, and Riley and Granddad are refusing to speak to the police. It gets worse when Granddad's car, Dorothy, gets stolen by the robbers. If Riley and Granddad still refuse, worse things may be in store.
Read More