Episodes
3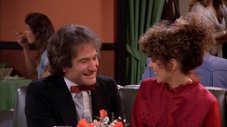 Mork and Mindy are overjoyed when they meet Kalnik, an alien from Neptune who has also married an Earthling. Things go awry when they become suspicious of Kalnik's true intentions.
Read More
After the evil Kalnik has bombed their apartment, leaving them on the run, Mork, Mindy, and Mearth decide their only chance of surviving is to go public about Mork's real roots.
Read More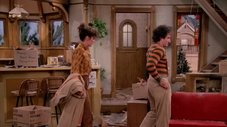 Kalnik discovers Mork, Mindy, and Mearth in their demolished apartment. Mork clicks the heels of his magic shoes in an effort to escape with Mindy to Rome. But the shoes have been damaged, and Mork and Mindy wind up with prehistoric tribesmen in an Okus cave.
Read More