Overview
Media
Fandom
Share
Episodes
4
Orson forbids Mork to marry Mindy because marriage is outlawed on Ork. Because Mork goes ahead with the wedding anyway, Orson turns him into a dog. After a chat with Orson, Mork and Mindy finally get married.
Read More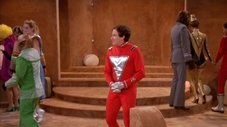 Mork and Mindy take their honeymoon on Ork, but Mindy becomes a tourist attraction. Things keep going wrong and Mork doesn't understand Earth honeymoon customs. He confesses to Mindy that he's scared of being married.
Read More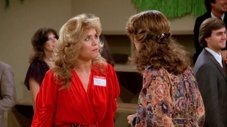 Mork accompanies Mindy to her high school reunion and gets upset when Mindy associates with an old boyfirend. Mork then attempts to go back in time to the prom and do away with the boyfriend and he succeeds. When Mork comes back to reality Mindy then assures him that he is the only one she loves.
Read More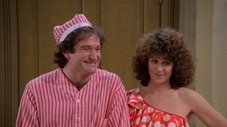 Mork bucks hard for a promotion from leader Orson on planet Ork, and unintentionally comes up with a report on how to stay happily married on Earth.
Read More