John Hoyt
as Dr. Phillip Boyce
Episodes
6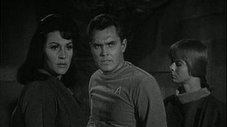 Stardate not given: The United Space Ship Enterprise (NCC-1701), commanded by Captain Christopher Pike, discovers an old-style radio distress signal from the Talos star group. Upon investigation, the landing party discovers survivors of an expedition. . .
Read More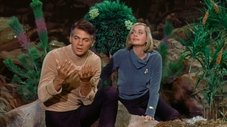 Presented in three parts with 1970s-style act breaks, the alternative pilot offers an entirely different version of Captain James T. Kirk's opening monologue, music that contrasts from the famous opening theme and an extended action sequence.
This version of "Where No Man Has Gone Before" was completed in 1965 and features archived footage that was not included in the pilot episode ultimately broadcasted.
Read More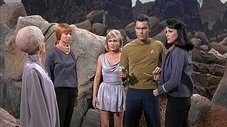 "The Cage" is the first pilot episode of the Star Trek: The Original Series science fiction series. It was completed in early 1965, but not broadcast on television in its complete form until late 1988. The episode was written by Gene Roddenberry and directed by Robert Butler. It was rejected by NBC in February 1965, and the network ordered another pilot episode, which became "Where No Man Has Gone Before". Much original footage from "The Cage" was later incorporated into the first season two-parter, "The Menagerie".
Read More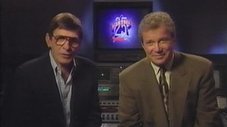 A tribute to Star Trek on its 25th anniversary. This film tells the story of how the series (original and Next Generation) and the first six movies came about. Includes plenty of behind-the-scenes looks, clips from the series and movies, bloopers, and interviews with creator Gene Roddenberry, cast members, and NASA officials.
For millions of sci-fi fans, the future began on September 8, 1966 -- the date when Star Trek first aired! Hosts William Shatner and Leonard Nimoy join orignal cast members and Next Generation performers in this 25th anniversary tribute crammed with insider info that Star Trek aficionados (and who isn't one?) would gladly travel to the end of the universe to discover. Highlights include insightful commentary from Star Trek creator Gene Roddenberry, memorable moments from the films and two TV series, bloopers, behind-the-scenes footage from Star Trek VI: The Undiscovered Country, a gallery of those new life forms the Enterprise crew is commissioned to seek out, a training spin on simulators at the U.S. Space Camp and much more. Beam aboard!
Read More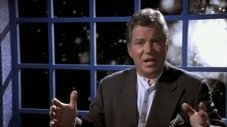 Cast members of the television and movie series "Star Trek" reminisce about the making of the series and the films, and give their opinions on why the series has been so successful. Star Trek: A Captain's Log was originally aired on television and was edited into William Shatner's Star Trek Memories for video. Both titles are made of the same footage and are virtually the same.
Read More
For thirty years, Star Trek crews have boldy ventured where none have gone before--and now it's time to celebrate! Join host Ted Danson and the largest gathering of Star Trek members ever for an anniversary salute to Gene Roddenberry's visionary series. Highlights include special appearances by Joan Collins, John Larroquette, Ben Stiller, cast members from Frasier, and a musical tribute by Kenny G. Through stirring film clips and moving personal tributes, you'll relive Star Trek's most unforgettable moments with the people who created them.
Read More