Episodes
3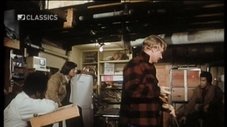 A team of angry fathers, who are fed up with crime in their neighborhood, take a vigilante approach at solving the problem. During one of their rampages, a police informant is killed and the murder is blamed on the group. The murder leads to a narcotics ring and Stone and Keller have to try to link the crimes together.
Read More
Misguided radicals take a jury hostage in a case where corrupt ""movement leaders"" are being tried for murder.
Read More
We don't have an overview translated in English. Help us expand our database by adding one.