Episodes
3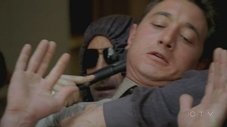 When a man takes hostages during a failed attempt to rob a bank, Mac offers himself in exchange for a hostage. Only condition is that he must prove that the bank robber did not kill the bank manager, whose body is found lying in a pool of blood in the vault. On the outside of the bank, the rest of the team works to process the evidence that Mac finds and stop the SWAT team from making matters worse.
Read More
Expand
Picking up where the season 4 finale left off. The team is investigating the death of a woman named Lauren Santana whom is linked to the bank robbery. She is a friend of Flack's sister Samantha.
Also Mac has escaped the robber but the bodies are still piling up. So the team must quickly find the bank robber before he is able to get away.
Read More
Expand