Episodes
3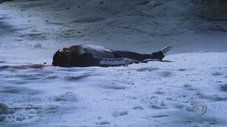 The detectives investigate a murder at a grocery store that is also connected to the death of a young man with the tattoo "Tanglewood" on his back. A third case involves a woman who was killed in a hit-and-run auto accident.
Read More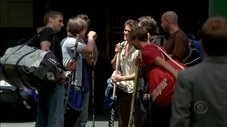 Stella and Danny are heading into the world of cuddle parties: non-sexual events were adults learn to touch and hug each other. Meanwhile, Mac, Hawkes, and Flack investigate the death of a hated plastic surgeon found covered with lye with thousands of eyewitnesses during rush hour at Grand Central Station. While Mac and Stella assist Aiden in a rape case, after she breaks an evidence seal, Mac must come to terms with Aiden's action and work up the nerve to fire her.
Read More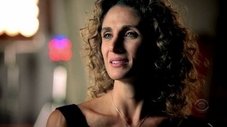 The CSI's handle to puzzling cases; Carensa is a young Suicide Girl who at 17, wanted a change of scenery and to become a Suicide girl, at 18 she gets her wish only to lose her life. Chopper, a rising street basketball star, a homeless man trying to change his life for the better is killed and leaves a painful trail of blood which leaves Mac to figure out where and how he died.
Read More