Episodes
2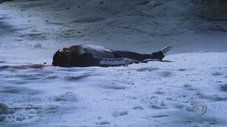 The body of a young trapeze artist is found folded into a box on Coney Island, leading Mac and Stella to the circus where they find themselves embroiled in a real-life Romeo and Juliet story between the dead contortionist, Lukas, and a trapeze arist, Anasuya. Danny and Flack find a woman's body in a laundry chute and learn that she was actually the former sorority sister of the woman who lived in that building, and turn their suspicion to the abusive husband the woman was hiding from.
Read More
Expand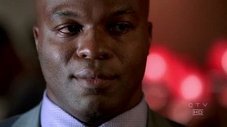 (Crossover episode with CSI: Miami, Season 4 Episode 7.)
Horatio Caine follows Henry Darius to New York so that he can keep his promise to a young boy in Miami, but by the time he and Mac are able to locate Darius he has disappeared again, leaving behind six more bodies. A link to the younger sister of one of the victims who was also Darius' hostage turns out to be a dead end, but Mac and Horatio soon find the connection between Darius and his hostage, leading them to a psychiatrist who had treated both.
Read More
Expand