Episodes
4
Kelly's return to Minnesota for college awakens Hayden's paternal instincts, disrupting his relationship with Christine.
Read More
Kelly tells Hayden she had a date with a faculty member, and he wants to know who.
Read More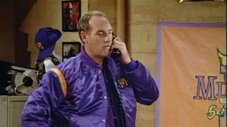 A losing streak makes Hayden unpleasant company for Christine.
Read More
Hayden seeks Luther's companionship while Christine works on the weekend, and while she is away nearly destroys her apartment.
Read More