Episodes
6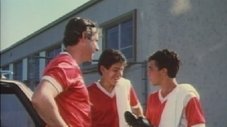 Family and friends of a Vietnam veteran (James Whitmore Jr.) won't accept his Amerasian daughter.
Read More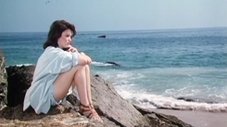 While on their way to visit Mark's friends, Jonathan lashes back at some bullies. Because of this, Jonathan gets recalled. When Mark reaches his friends, he inadvertently slips out a bit of info that leads his friends to reveal to their eldest daughter that she was adopted. She then sets out fo find her birth mother. She then discovers that her adopted mother is her birth mother. It seems that years ago, she got pregnant and her aunt, who was her guardian forced her into putting her baby up for adoption. When she married her husband, she told him that she couldn't have children, so they adopted her. And when their second daughter was born she said it was a miracle. The husband upon hearing of this decides to leave her and the younger daughter joins him. Mark tries to help him but he refuses. Later Jonathan appears to Mark and tells him to go somewhere, and it turns out to be at an abortion clinic, and Mark's friend arrests the protesters. When he tells Mark that he agrees with what the
Read More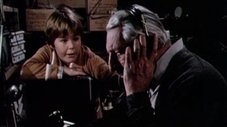 Jonathon and Mark are assigned to help UFO watcher Harvey Milsap gain custody of his recently orphaned grandson, Adam. Harvey's across-the-street neighbor Mildred Kelsey, who is furious when Harvey fools with his radio equipment while her soap is on, slowly but surely falls in love with him.
Read More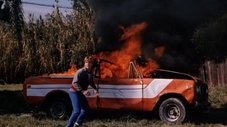 Jonathan and Mark go to work at a halfway house where people who have mental problems that have been institutionalized but unfortunately due to need of space, the ones who are deemed no longer a danger to society, but not really treated are released. So the halfway house is a place where they can treated before going back to their former lives. Now the residents of the neighborhood where they are situated don't want them there and are vocal about it. But when the son of one of them, hits it off with one of them, he thinks that they are a little hasty. And another woman meets one of them at the grocery and hit it off with her too, and is shocked to see that she is one of them, and Jonathan tells her why she was committed. Some of the children are playing with a catapult and set fire to what they are launching, eventually they set fire to a truck and one of them, who was jogging comes across it and tries to help but when the authorities arrive, they suuspect that he was responsible. With
Read More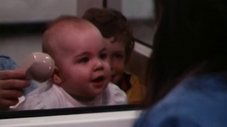 Jonathan and Mark see if they can change reforms that only allow mothers in prison to see their kids behind a glass wall. Market and Jonathan have trouble convincing the warden that the present policy needs to change to allow mothers in prison to see their kids without a glass wall.
During the night one of the warden's children is scared and begins screaming for her father only to find out that the father can't touch his own child to comfort her.
Read More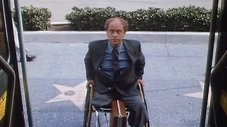 Wayne seacrest is suddenly fired from his job as a computer programmer because the left on the bus breaks down. Jonathan and Mark asked for Wayne's assistance in getting better access to places for handicapped people.
Wayne attends a ribbon cutting ceremony and uses the occasion to put people on notice about building ramps and widening bathroom stalls for handicapped people.
Read More