Episodes
5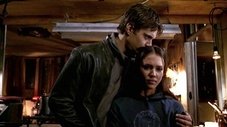 After a near-fatal incident with Logan, Max decides to end their relationship for good. A murder committed by Alec's Manticore twin, Ben, puts him under suspicion and places all of the transgenics in jeopardy...thanks to White and his leakage to the media. Meanwhile, Joshua finds the perfect woman, but can't find the courage to confess his secret.
Read More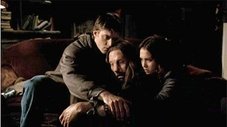 Max must break her vow to avoid Logan after Joshua's friendship with the blind woman makes him a target of a transgenic manhunt in the sewers. Meanwhile, White leaks news of the human-looking X-5s to the media, leading to a wide-scale attack against the so-called ""monsters"" running amok and to the death of a someone dear to one of the transgenics.
Read More
Max begins to develop strange markings on her body while leading a transgenic resistance against White, when he attempts to capture one of her ""brothers"". However, the transgenics are stunned by revealed secrets about their ""father"" that threaten all that they believe and stir up many more questions. Meanwhile, the Terminal City dwellers mount a campaign to battle the humans hunting them down, and Alec learns why Logan has been keeping his distance from his former friends.
Read More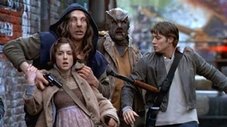 Max is forced to expose her true identity to the world, when she must defend her own kind during a potentially deadly hostage situation at Jam Pony, involving Joshua and Alec.
Read More