Episodes
6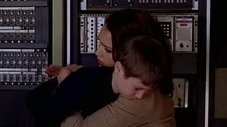 Max attends conference about genetic engineering. She sees Lydecker at the conference, but he doesn't recognize her. Before she can slip away unseen, the conference attendees are taken hostage by a group of anti-genetic engineering terrorists. Max can't use her abilities to escape for fear of being noticed. Logan negotiates to free the women and children in exchange for himself. Max is able to intervene to save Logan from an almost certain death. She takes out Lydecker in the process and stops the terrorists. Meanwhile at Jam Pony, the gang are riveted by the television coverage of the hostage situation and unaware that Max is involved. Herbal insists the terrorist situation is all part of God's plan.
Read More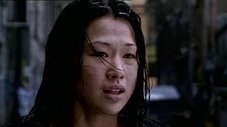 Zack reappears and tells Max Lydecker has captured Brin, one of their Manticore sisters, and plans to do her harm. Max decides they must kidnap Lydecker and force him to reveal Brin's whereabouts. When Max and Zack discover that Lydecker was not behind Brin's disappearance, they have no choice but to team up with Lydecker to find their lost sister.
Read More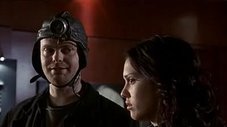 Investigating a string of murders of recently paroled convicts, Max and Logan meet a ""Fisher King""-like super hero who at first appears harmless and slightly crazy, but ultimately has a profound effect on both their personal lives. Discovering this post-pulse crusade as he follows her around Seattle, Max's original opinion of the ""super hero"" changes after she sees him actually perform super-human feats. Bringing Logan into the mix, they discover the ""super hero"" is a former NASA janitor who managed to abscond post-pulse with a highly advanced exoskeleton that attached to one's nervous system and provides super-human abilities. Though fascinated by the device, Logan's interest is piqued when the man's ramblings about conspiracy theories and ""death from the sky"" bear a striking resemblance to Logan's murder investigation. Digging further Logan discovers a secret police plot to equip special hover-drones with weapons that can track and kill any target, especially ex-cons.
Read More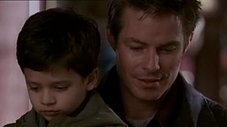 When fellow X5 escapee Tinga returns to town to save the family she left behind, Max, with the help of Zack, once again places herself in danger to battle Manticore, Lydecker, newly turned X5 Bryn, and an increasingly power-hungry Madame X. When Tinga gives up her freedom to ensure her child's safety, she is taken to a secret government lab. Amid the double crossing, we learn Lydecker is no longer in the loop with the real Manticore higher-ups. This means Max is in more danger that she could possible imagine.
Read More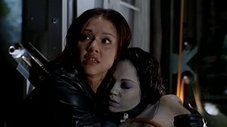 Max escapes Manticore and Madame X's clutches with the help of Lydecker. Lydecker and two of his accomplices, knock Max out and chain her to a hotel bed. Lydecker gets drunk while Max sleeps. Max wakes up just as Lydecker is pointing a gun at her and Madam X's people are closing in on them. Lydecker tells her he'll shoot her and then himself and end it all. Max kicks the gun our off his hand, grabs him, and they escape in his Humvee. Meanwhile, the other X5s have gathered with Logan and are trying to come up with a plan to find Max. All are shocked when Max shows up with Lydecker and tells them all she wants them to help her take down Manticore. Though they all mistrust him, eventually, they include Lydecker on the plan -- seeing as he knows the ins and outs of Manticore. Lydecker proves useful when he gouges the eye out of a man who has access to the Manticore labs. Max and Zack use the eye to gain access to the lab. The X5s plant bombs throughout Manticore. Max and Zack plant bo
Read More