Episodes
1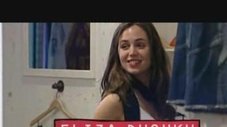 Segment #1 - Eliza Dushku is out shopping with friends and they leave her alone but when she tries to leave they find over $500 of clothes and accuse her of trying to steal it.
Segment #2 – Mandy Moore thinks she's on a new MTV show and after touring the trailer home the huge sign crushes the entire house and Mandy is blamed.
Read More
Crew
0
Directed by: No director has been added.
Written by: No writer has been added.