Season Regulars
20
Crew
13
Episodes
23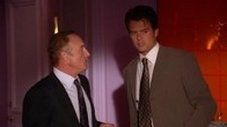 When five million dollars of diamonds is stolen from a Montecito guest, Danny enlists Mike's technical expertise to determine the techniques used by the mysterious thief. However, Mike's involvement sends him off on a detective tangent as he is determined to solve the great jewel caper. Meanwhile, the arrival of one of the hotel's most loyal high rollers and his announcement of his pending marriage shocks Sam, especially since his fiancé utters the tragic phrase that he "will never gamble again". Determined, she works with Delinda and Mary to make this gambler realize that the true love he seeks actually exists with his longtime assistant. Elsewhere, a corporate psychologist visits the staff to get a read on the mental health of Ed's team.
Read More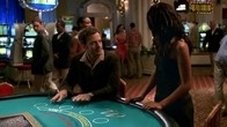 While attempting to comfort a concerned gambler who is demanding his favorite dealer, Nessa discovers the diehard blackjack player has a bomb strapped to his chest. As she causally alerts Ed - who joins the nervous bomber at the table - Nessa attempts to talk him down while Danny discovers the horrifying truth that second bombs has been planted inside the hotel by an accomplice. Elsewhere, Mary and Sam prep the pool for a private concert by rock star Everlast (as himself) for a group of privileged teenagers while Delinda attempts to make her kitchen demonstration a success.
Read More
Danny is recalled to the marines, effective in 24 hours. While he is getting his affairs in order, Mary has a visit from her father. Danny and Mary confront him together, and when he tells her that he has two little girls, she decides to tell his wife what he did to his first little girl. The casino is also dealing with counterfeit money, and Mike is at the forefront of solving the crime.
There is a going away party for Danny, he asks Ed to be the executor of his will, gives his car keys to Mike and says goodbye to everybody. Finally he leaves and goes to see Mary, they make love and she tells him that she loves him. He then meets Mike and is driven through Las Vegas one last time as he leaves.
Read More