Episodes
3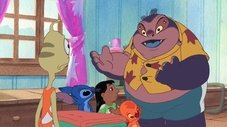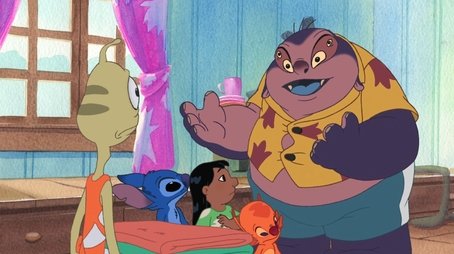 Experiment #032 - Fibber
Pleakley's mother is badgering him about finding a wife, and has even found a perfect candidate on his home planet, so Lilo comes up with an idea: To tell his mom he is already engaged to a human. But Pleakley's family turn up on Earth, so Pleakley must put on a fake wedding, passing Nani as his bride-to-be. But Experiment #032 has turned up, Fibber, and will beep whenever someone is lying. So, as Pleakley tries to plan his fake wedding, Lilo and Stitch have to prevent Fibber from giving away the game.
Read More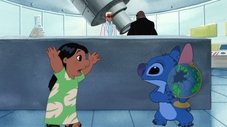 No Experiments Are Featured In This Episode
In a trip to the observatory, Lilo and Stitch overhear Cobra telling an astronomer about a huge asteroid heading towards Earth. Lilo and Stitch go around Kauai telling the people to evacuate with them onto their ship. Stitch also warns his cousins. However, only 6 Experiments - Digger, Swirly, Hammerhead, Sparky, Spooky and Kixx - and a surfer from the beach arrive at the ship. So, Stitch comes up with a new idea; Digger will drill a hole to the center of the asteroid, it can be smashed. Things seem to be going to plan, but they soon find out something lives on the asteroid, and their plan comes crashing down.
Read More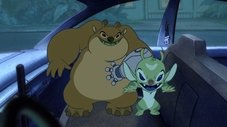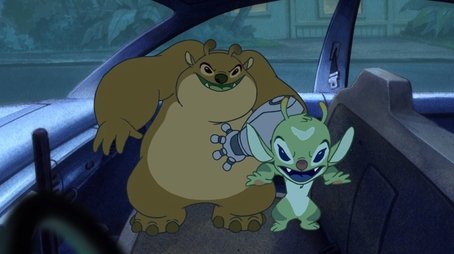 Experiments #149 - Bonnie and #150 Clyde
Bonnie and Clyde, two stealing experiments, are activated at the same time and are stealing stuff all over the island. Lilo and Stitch decide to leave their room secretly after they are sent there after getting in trouble. They run into Bonnie and Clyde and the two experiments soon convince the two to do some not-so-nice things while the steal stuff. Will Lilo and Stitch get caught, or will Bonnie and Clyde?
Read More