Episodes
3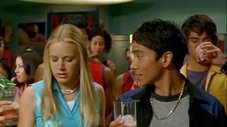 Marah and Kapri convince Lothor to make a television show that will make him more likable. A new monster, Mr. Ratwell, assures Lothor that he can create a show to make him well-liked and offers to use love potions as a backup plan. Lothor, disgusted with the idea of using love potions, refuses and tosses them aside. Marah and Kapri decide to use them on the Rangers to prove their usefulness to their uncle as well as for fun. They accidentally make two of the Rangers fall in love with Tori, and they begin to fight over her for her affections. Even more problems arise when Tori is captured and bound to a cactus on Lothor's TV set and a strong love spell cast through the television puts all the viewers of Lothor's new show into a frenzy and they go after Dustin, Shane, and Hunter. It's up to Tori to help Cam and Blake come to their senses.
Read More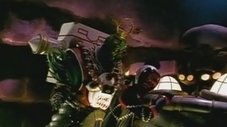 Cameron uses the Ranger's power discs to enter a mysterious realm where he discovers a weapon that could turn the tide in the battle against the Wolfblades, the Lighting Riff Blaster. When the Wolfblades attack again, the Rangers are forced to contend with them in their Zords with no additional discs, can Cameron activate the Blaster's powers in time?
Read More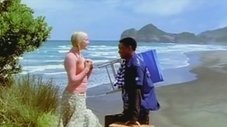 Elsa retrieves some strange slime that matures her new creation, Thornox and Tommy gathers a sample for himself. After Hayley analyzes the substance, she prepares to use it on Tommy in the hopes of demorphing him. The process is a success, but now the good doctor is rendered invisible.
Read More