Episodes
3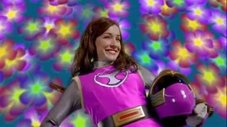 Dustin feels like everyone thinks he's stupid when he apparently loses his bike. Meanwhile, Marah feels left out when her new friend Beevil joins the crowd and leaves only to run into Dustin who gives her a suggestion to make her consider her options. In return, she gives him something that is supposed to help the Rangers defeat her uncle. Can Dustin trust Marah or is it all a trick?
Read More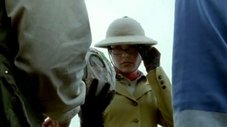 Dr. Oliver and Principal Randall take the students on a dig, using that pretence to hide their true motive of finding a nearby Dino Egg. Pulling a bait and switch on the Rangers, Randall, who is actually Mesogog's henchwoman, Elsa, in disguise, manages to steal the real Dino Egg and hatches the Dimetro Zord. After a brief battle, the Rangers manage to tame the Dimetro Zord, who helps to defeat Scorpex, the latest monster with the saw blade ability
Read More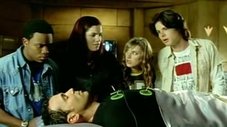 ommy informs the Rangers of an experiment that he hopes will restore him to normal. A hesitant Hayley activates a machine that draws power from his Dino Gem and manages to make Tommy visible again, but unfortunately Dr. Oliver is left comatose. Meanwhile, as the Rangers are stripped of their powers by a new White Terrorsaurus, the hospitalized Tommy finds himself in a strange dream-world where he must fight three of his past Ranger alter-ego's in a battle for his life.
Read More