Episodes
4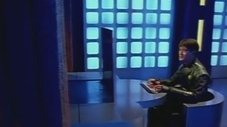 The Rangers are selected to showcase their respective talents in the US Action Games. Meanwhile, Lothor prepares the final stages of a scheme set in motion by destiny itself, as he seeks to unleash the evils within The Abyss of Evil, hidden beneath the site of the Action Games. The Rangers face their greatest challenge.
Read More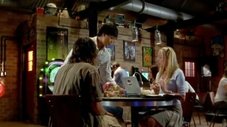 In his effort to enhance himself, Zeltrax accidentally creates his own "son" who calls himself Golden Rod. While Tommy's former partner Anton Mercer, adoptive father to Trent Fernandez, purchases the Cyberspace Cafe, the Rangers head to City Hall to stop his plans only to run into Zeltrax and Golden Rod. As the Thundersaurus Megazord struggles against the enlarged Golden Rod's might, Tommy steps in and destroys the son of Zeltrax with his Brachio Staff. Afterwards, the city councilwoman prevents Mercer from taking over the cafe.
Read More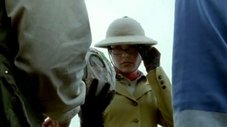 Dr. Oliver and Principal Randall take the students on a dig, using that pretence to hide their true motive of finding a nearby Dino Egg. Pulling a bait and switch on the Rangers, Randall, who is actually Mesogog's henchwoman, Elsa, in disguise, manages to steal the real Dino Egg and hatches the Dimetro Zord. After a brief battle, the Rangers manage to tame the Dimetro Zord, who helps to defeat Scorpex, the latest monster with the saw blade ability
Read More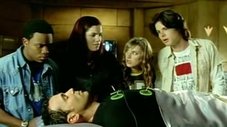 ommy informs the Rangers of an experiment that he hopes will restore him to normal. A hesitant Hayley activates a machine that draws power from his Dino Gem and manages to make Tommy visible again, but unfortunately Dr. Oliver is left comatose. Meanwhile, as the Rangers are stripped of their powers by a new White Terrorsaurus, the hospitalized Tommy finds himself in a strange dream-world where he must fight three of his past Ranger alter-ego's in a battle for his life.
Read More