Episodes
5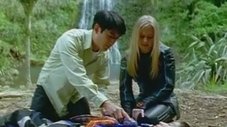 The Thunder Rangers finally strike, defeating the Wind Rangers with their own Tsunami Cycles and Zords. When Blake is injured protecting Tori, she takes him to Ninja headquarters. With their location discovered, the Thunder Rangers infiltrate their headquarters and kidnap Sensei, blaming him for the death of their parents, not realizing just how wrong they are.
Read More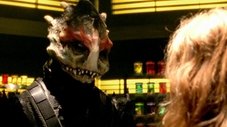 Kira manages to escape from Mesogog's lair, and the mad scientist reveals his powerful Bio Zords and unleashes them on the city. Tommy grants the students the means to become a new generation of Power Rangers and sends them out to tame the wild creatures. They succeed, and combine their newfound Zords into the Thundersaurus Megazord to halt the evil warrior Zeltrax's attack on the city and save the day.
Read More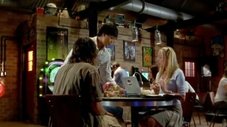 In his effort to enhance himself, Zeltrax accidentally creates his own "son" who calls himself Golden Rod. While Tommy's former partner Anton Mercer, adoptive father to Trent Fernandez, purchases the Cyberspace Cafe, the Rangers head to City Hall to stop his plans only to run into Zeltrax and Golden Rod. As the Thundersaurus Megazord struggles against the enlarged Golden Rod's might, Tommy steps in and destroys the son of Zeltrax with his Brachio Staff. Afterwards, the city councilwoman prevents Mercer from taking over the cafe.
Read More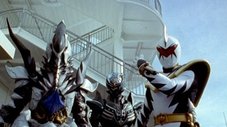 Zeltrax manifests the White Terrorsaurus from the evil White Ranger clone. While Tommy and Trent search for a powerful new energy source, Conner is left discouraged when his plan to defeat the Terrorsaurus costs the Rangers their Dinozords. Sensing the new power calling out to him, Conner steps up to accept the Shield Of Triumph and with it, the power to become the Triassic Ranger. With a whole new level of power at his command, Conner easily destroys the Terrorsaurus.
Read More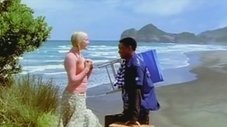 Elsa retrieves some strange slime that matures her new creation, Thornox and Tommy gathers a sample for himself. After Hayley analyzes the substance, she prepares to use it on Tommy in the hopes of demorphing him. The process is a success, but now the good doctor is rendered invisible.
Read More