Episodes
3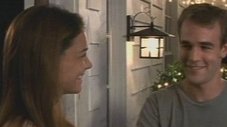 Dawson & Joey's reunion leads to an evening of truth and intimacy, which is ruined when Dawson receives a phone call from another woman. Pacey gets a job interview that could change his life. Sparks fly between Jen and CJ, a handsome new peer counselor she meets at school.
Read More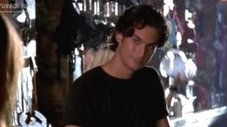 Joey's worst nightmare comes true when she accidentally sends a very personal e-mail she wrote for Dawson to the entire student body. The next morning, Joey's e-mail is the topic of virtually all campus discussions when Professor Hetson decides to debate it with his students. Meanwhile, Jack makes an attempt to get to know his cultural professor, Mark Freeman, who pays no attention to Jack, a little better. Pacey, while struggling to survive the first days on his new job, closes a very important deal for the firm, which his wheeling-dealing mentor Rich Rinaldi takes full credit for. Eddie, a student in Joey's reading class, whom also works as the bartender at Helle's Kitchen, persuades Joey to confront any challenge that Hetson throws and not show any weakness since Hetson thrives on it.
Read More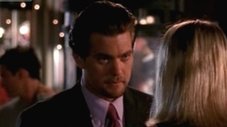 Dawson finds himself in an awkward situation when he is put between Joey and the intoxicated leading lady of his film. Audrey allows herself to be taken in by another man's charm.
Read More